Boys Invitational College Showcase 2022
Welcome to the 2022 Maryland United Boys Invitational College Showcase, back for its fourth year.  This event attracts high level competition (ECNL, GAL, MLS Next) with a host of college coaches from Division 1 through Division 3 in attendance.  Our last event had over 85 college coaches in attendance. The format will be two games per team; one game Saturday, one game Sunday.
Age Groups: U15, U16, U17 & U19
Dates: January 29-30, 2022
Location: All games on turf fields at Troy Park, Elkridge, MD and Indian Creek Upper School, Crownsville, MD
Application & Payment Deadline: January 7th, 2022
Game Length:  80 Minutes (2 x 40).  Each team will play 2 games; 1 on Saturday, 1 on Sunday.
Cost:  $795.00
Clubs bringing 4+ teams will get a $50.00 discount per team.
Acceptance: Teams will be accepted on a rolling basis, on or before January 7th, 2022. This event is limited in capacity, with a maximum of 12-16 teams per age group.
Schedule Release Date: January 15th, 2022
Contact: ian.abrey@mdunitedfc.org
Troy Hill Park ~ Elkridge, Maryland
*We will follow all CDC, state and local guidelines to ensure the safety of all players, parents, referees and coaches, during our event*
Tournament Insurance/Refund Policy: In the event of inclement weather or other circumstances out of the tournaments control, leading to a full event cancellation, the tournament committee will refund up to 75% maximum of the registration fee.
Vendors/Sponsors:  If you wish to be a vendor or sponsor for this event, please contact the tournament directors: ian.abrey@mdunitedfc.org
This tournament is unrestricted. Teams registered in good standing with any U.S. Soccer Federation affiliate are eligible to apply.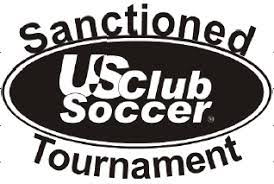 Apply for this great event.  Join accepted top clubs and teams such as...
MARYLAND UNITED
BETHESDA
LOUDOUN
WORLD CLASS
PENN FUSION
PIPELINE 
BRADDOCK ROAD
SAC/BALTIMORE ARMOUR 
FREEDOM SC 
FUTURE SC
and more