Boys College Showcase 2024
Welcome to the 2024 Maryland United Boys Invitational College Showcase, back for its sixth year.  This event attracts high level competition (ECNL, GAL, MLS Next) with a host of college coaches from Division 1 through Division 3 in attendance.  Our last event had over 45 college coaches in attendance.
The format will be two games per team; one game Saturday, one game Sunday.
Age Groups: U15, U16, U17 & U19
Dates: February 24-25th, 2024
Location: All games will be held on turf at the newly constructed Liberty Sport Park in Upper Marlboro, MD
Application & Payment Deadline: January 24th, 2024
Game Length:  80 Minutes (2 x 40).  Each team will play 2 games; 1 on Saturday, 1 on Sunday
Cost:  $875.00
Clubs bringing 4+ teams will get a $50.00 discount per team
Acceptance: Teams will be accepted on a rolling basis, on or before January 24th, 2024. This event is limited in capacity, with a maximum of 12-16 teams per age group.
Schedule Release Date: February 3rd, 2024
Contact: ian.abrey@mdunitedfc.org
Checks can be made payable to Maryland United F.C. and can be sent to:
Maryland United FC
Boys Showcase 2024
2137 Espey Ct
Unit 6
Crofton, MD 21114
Vendors/Sponsors:  If you wish to be a vendor or sponsor for this event, please contact the tournament director.
This tournament is unrestricted. Teams registered in good standing with any U.S. Soccer Federation affiliate are eligible to apply.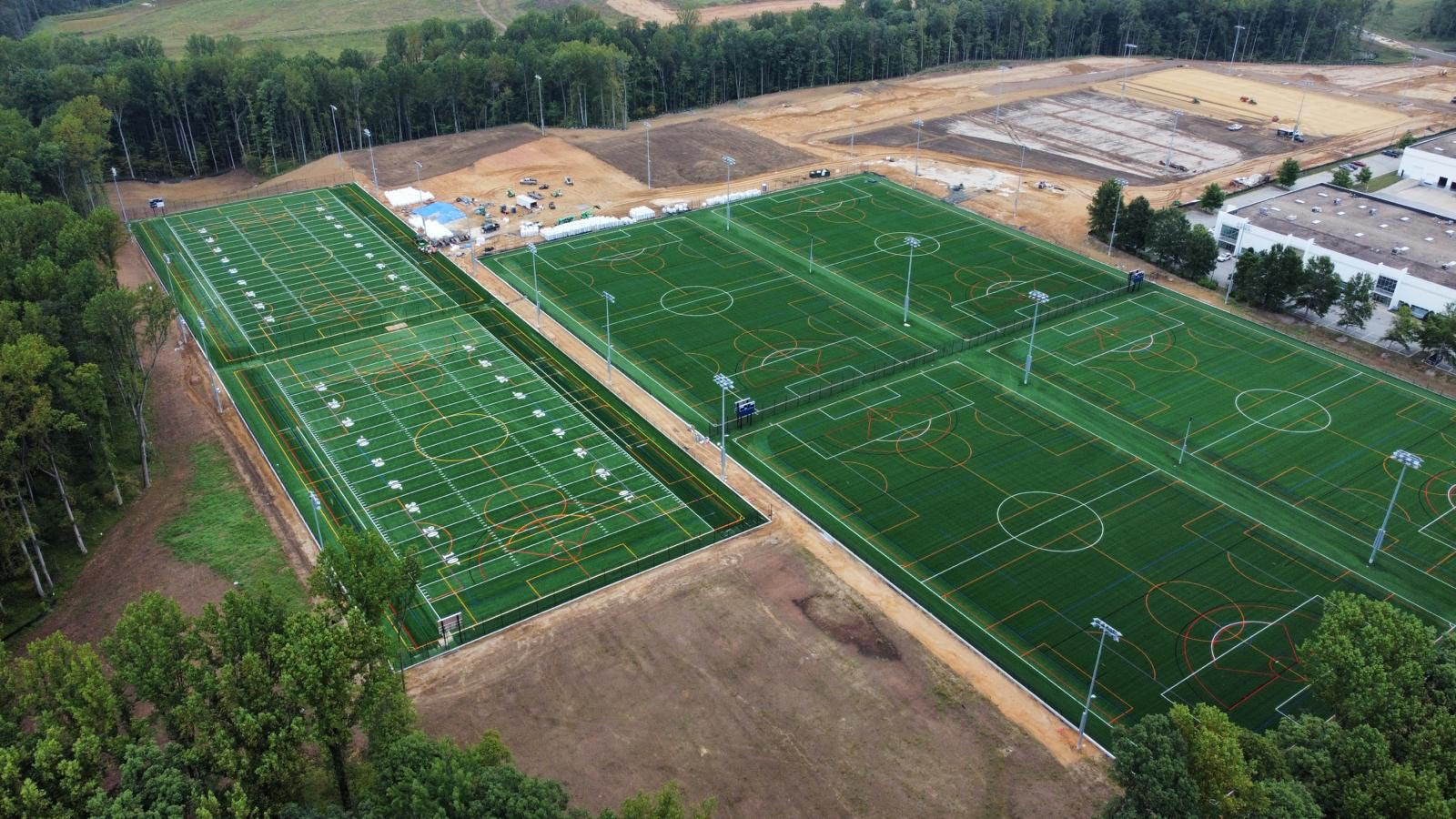 Liberty Sports Park ~ Upper Marlboro, Maryland
Maryland United FC is pleased to have Halpern Travel as our Official Housing Partner.
More information will be available soon to help you reserve your room(s). 
The deadline for uploading documents is 10pm on January 28th. In order to complete the online check-in process you will need to complete the following:
*Upload Offiicial Roster via Got Sport
*Upload Official Player Passes via Got Sport
*Complete the Team Information Google Form (
click here
)
For instructions on how to upload your documents via Got Sport, please use this link. 
*We will follow all CDC, state and local guidelines to ensure the safety of all players, parents, referees and coaches, during our event*
Tournament Insurance/Refund Policy: In the event of inclement weather or other circumstances out of the tournaments control, leading to a full event cancellation, the tournament committee will refund up to 75% maximum of the registration fee.