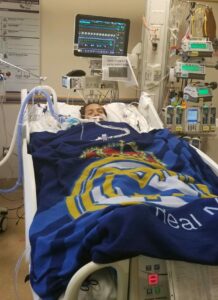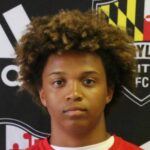 This year for Giving Tuesday, we will be collecting donations to support one of our own, Daniel Beasley.  Daniel is on the U18 ECNL team and he is fighting for his life!
Daniel is currently in the Intensive Care Unit at Children's Hospital in Washington DC.  He was recently diagnosed with an extremely rare neurological illness involving GFAP, a protein found in the central nervous system and spinal fluid. The doctors at Children's Hospital are working closely with the Mayo Clinic for a treatment protocol. This illness is so rare that the Mayo Clinic has only treated 5 cases in adolescents.
Daniel will require intensive inpatient rehabilitation following his stay in the ICU. He has a tough fight on his hands moving forward and it's obviously putting an emotional and financial strain on his mother. Daniel started playing soccer with the Waldorf Soccer Club when he was 7 years old and joined Maryland United in 2013.  His dedication and passion for the game are visible on the field. His mother, Angela can often be heard cheering from the sidelines for Daniel and all his teammates.
Today and all through December we will be collecting donations to support Daniel and his family.
Please consider donating.  #BEASLEYSTRONG #DANIELSTRONG