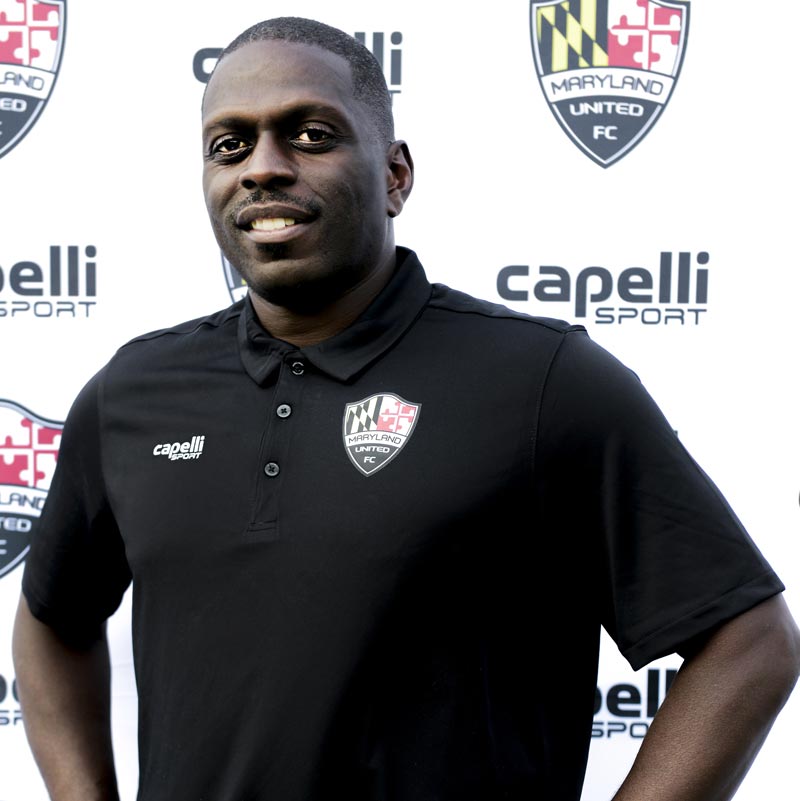 Coaching Credentials:
USSF National D License
Maryland State Youth Soccer D License
MSYSA Fitness and Health Course Degree
NSCAA Advanced  Regional  and National Diploma
Coaching Experience:
Maryland United FC 2013 – present
U12-U14 ECNL RL Zone Coordinator 2020-21
Freestate Soccer Alliance Youth Club Coach  (1994- 2013)
92 Freestate Dragons 2010 MD State Cup Champion and NCSL Division 1 team

84 Freestate Blazers nationally ranked in 2002 and three time MD State Cup Finalist from U-17, 18 and 19 (1999-2004)

91 Freestate Blazers boys Division 1 NCSL team (2004-2007)

90 Freestate Shooters, girls Division 1 Wags Team, Region 1 summer league National Champion, Region 1 Premier League 2004.MD State Cup Champion, 2004 USYSA Region 1 Finalist. ( 2003-2007) Players include 15 Maryland ODP players, including Regional Players and 5 players with National  team experience ( 2003-2007)
Maryland ODP Staff Coach for boy ages U17, U-14. Winner of the Region I ODP Championship. Roster included 3 National team players and 6  Regional Pool Players (1997-1999)
Youth Coach of  former and present MLS players, National  and Regional ODP and Division 1 collegiate ranked players ( 1994-current)
Former Head Coach of Archbishop Spalding High School Boys Varsity soccer program. 2007- 2009
Playing Experience:
Played on Bowie High School Varsity (1987-88)
1987 Maryland State Championship Team  (1987)
Former letterman and Scholarship player at The University of Maryland (1989-93)
Baltimore Bays Division 3 Professional Team.
Education:
University of Maryland-College Park
BS Degree Social Science