Daniel's Road to Recovery
Daniel Beasley (U18 ECNL) is continuing to amaze his doctors on his incredibly difficult road to recovery.  In mid-October, Daniel was admitted to Children's National Hospital. He was eventually diagnosed with a rare neurological illness involving GFAP, a protein found in the central nervous system and spinal fluid. Children's National worked closely with the Mayo Clinic for treatment protocol. Mayo Clinic has only treated 5 cases of this illness in adolescents. After an extensive stay in the ICU at Children's National, Daniel is currently under the care of the MedStar National Rehabilitation Hospital for inpatient rehab. Daniel continues to work incredibly hard at his recovery – three rehab sessions daily! Well done #7!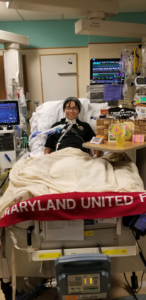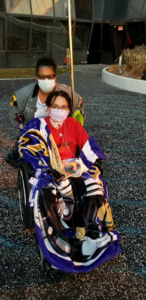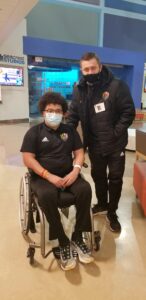 Thanks to those who donated to our "All In for Daniel" campaign, we were able to present him with a check for $18,626 to help with his medical expenses!  We continue to wish Daniel a full recovery and thank him for inspiring all of us! 
"Daniel and I are so touched by all of the love and support we have received from our Maryland United family!"  ~ Anglea Beasley
 #DanielStrong       ~      #BeasleyStrong