Rehab 2 Perform Partnership


Maryland United FC is proud to partner with Rehab 2 Perform. Read the press release here
PREVENT & RECOVER
Shin Splints

Deadleg / Charlie Horse

Foosh

Ankle Sprain

Knee Sprain

Achilles Tenditopathy

Patellar Tenditopathy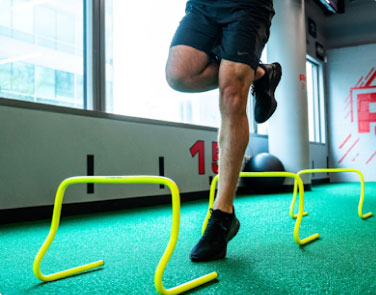 BE READY 2 PERFORM
In-Season Strength Training

Active Recovery

Stretch Series

Foam Rolling

Cold Weather Warm Up

Practice Canceled - In House Workout
For Coaches/Players/Parents
A spectrum of injuries can occur during practices and games that may require further evaluation and treatment.  Dr. Josh Funk, DPT and the team of Physical Therapists at Rehab 2 Perform are readily available to discuss, diagnose, and develop a plan of care* as needed to meet your unique situation.
Best way to contact Rehab2Perform:
1.       Text (preferred) or Call Dr. Josh Funk – 301.467.8757
2.       Email – DrFunk@Rehab2Perform.com
3.       Call our Office – 301.798.4838
4.       Contact us online HERE
Current R2P Locations: Annapolis, Bethesda, Columbia, Frederick, Germantown, Mt. Airy.
*Free 30 minute Consults are available. Standard insurance (or cash) rates apply for evaluations and follow up visits.  All major insurances are accepted. Maryland is a Direct Access state, which means you do not normally need a referral, and can be scheduled immediately!